"I want you in this house, by my side, next to me, for the rest of my life."
-RALPH ANGEL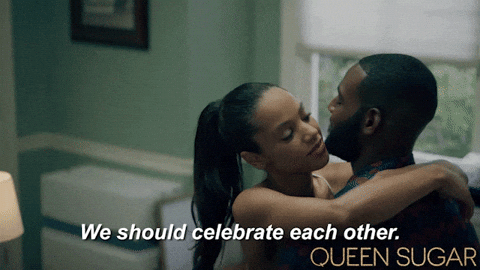 OWN Network's Queen Sugar has become must-see television overnight it seems. As the show recently completed its 2nd Season, Ava Duvernay has managed to up the ante as she shifted the focus to a love story deeply embedded in the ground-breaking drama. The story of Ralph Angel (Kofi Siriboe) and Darla (Bianca Lawson) was put on the frontline this season and had us all filled with joy and in tears nearly every episode. However, I think the world stood still for the true Queen Sugar fans when Ralph Angel spoke those magic words to Darla in his proposal during the show's mid-season finale. I'm sure we all yelled "Yes!" to our television screens, right?
Though Season Two dealt the couple unimaginable hardships, the pair did not 
fall short of demonstrating to us what love looks like, teaching us lessons with 
each scene.

Lesson One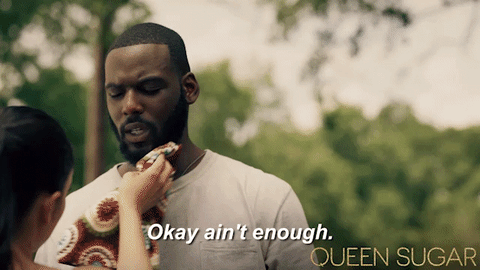 LOVE IS NEVER SETTLING WHEN IT COMES TO PROVIDING FOR YOUR LOVED ONES. 
Ralph Angel's determination to establish a solid foundation for his family was beyond admirable this season. With their wedding pending, it was so sweet to see him strive to reassure Darla that he could provide for her and their son, Blue.
"I just want to ride with you, as long as you'll let me do that, and I promise I'll do my best to help you do your best. Always."
-RALPH ANGEL
Lesson Two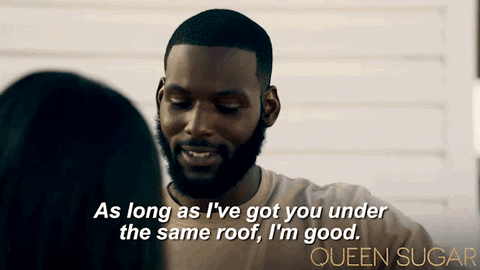 LOVE IS BEING ABLE TO SIT IN THE PASSENGER SEAT SOMETIMES, IF IT ALLOWS THE OTHER TO FLOURISH. 
Who can resist a man that is able to say those words, authentically? With Darla's history of drug abuse, Ralph Angel's return into her life was a cause for concern. However, he did his best to be more supportive of her journey to recovery. He celebrated her progress and attempted to be more understanding of her shortcomings. He was her biggest cheerleader! 
"I betrayed you and I deserve whatever you decide, but I need you to know with every part of me, I'm so sorry, and I hope some day you can forgive me."
-DARLA
Lesson Three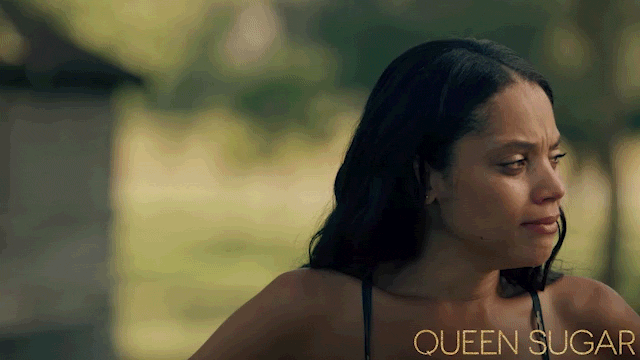 LOVE IS BEING ABLE TO ADMIT WHEN YOU ARE WRONG. 
Season Two revealed a huge secret that Darla had been keeping from Ralph. Personally, I could have gone through the floor once the confession was made. Whether I agree with Darla's decision to keep such an impactful secret  or not, it was evident that she genuinely never wanted to hurt Ralph. So, her many apologies were riveting. In fact, I just may have cried more than her in that scene! 
"Blue is the sky, blue is the ocean. It's everything good. That's you son, everything good."
-RALPH ANGEL
Lesson Four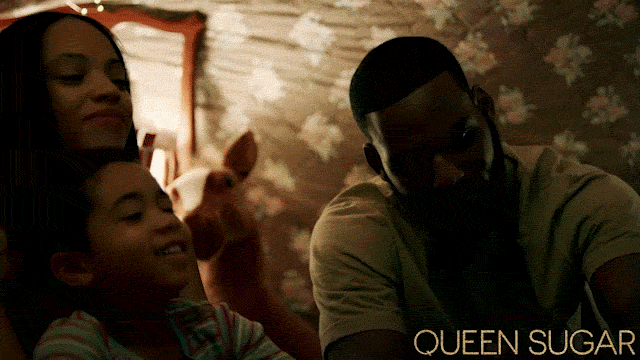 NO MATTER WHAT YOU GO THROUGH, THE LOVE OF YOUR CHILD GOES WITHOUT QUESTION. 
With their worlds crashing down around them, Ralph Angel and Darla never questioned their love for Blue. Neither of them wanted their son to even know of the issues they were facing. His well-being was always a priority.
"You can leave, you can turn away from me, but please don't run away from Blue."
-DARLA
Lesson Five
THE CREATORS OF QUEEN SUGAR CAST LOVE TOYING WITH OUR EMOTIONS. 
This Season has dealt us a hand that it may take us some time to come back from. Nonetheless, we have faith that there will be a Ralph Angel & Darla again, some way, somehow. Through their love and their pain, we can't seem to get enough of the two! While we struggle to recover from that gut-wrenching finale and anticipate a stellar third season, we only have one question:
What more do you want from us, Ava?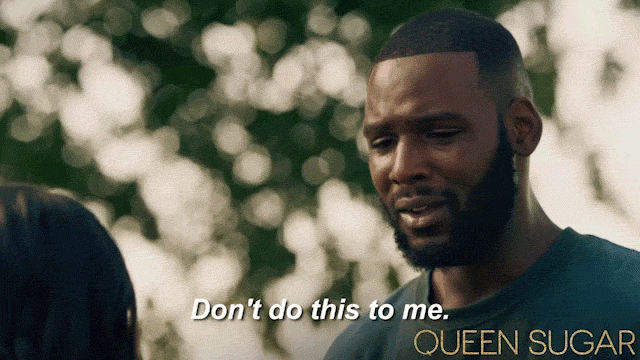 PS. The soundtrack this season was life! Ngaiire's "Fall Into My Arms" playing in the background for Ralph Angel's scene in Blue's bedroom caused me to go through half a box of tissues. (Needless to say, I had to put you guys on below!) Enjoy!